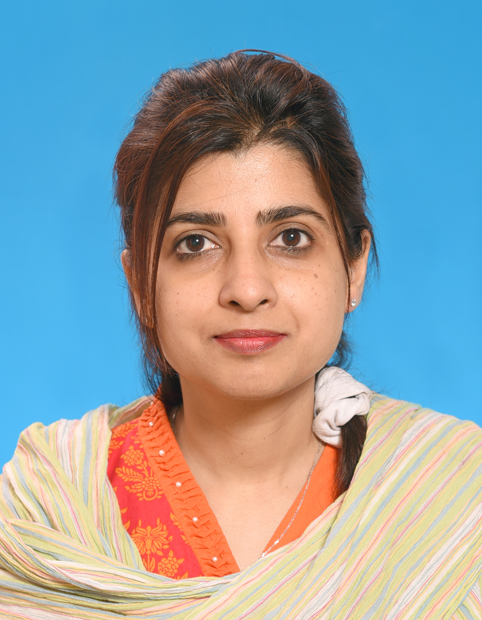 Department of Computer Science
Ext: 312
Dr. Mehreen Saeed
Associate Professor
Introduction
Dr. Mehreen Saeed is an associate professor at the Department of Computer Science and has been teaching at NUCES, Lahore Campus since December 2006. She has an MSc. in Computer Science from Quaid-e-Azam University, Islamabad. Her doctorate degree was completed in 1999 from the department of Engineering Mathematics, University of Bristol, UK. Her PhD thesis titled "Soft AI Methods and Visual Speech Recognition" can be found here:
http://www.worldcat.org/title/soft-ai-methods-and-visual-speech-recognition/oclc/53575559
Details of some of the courses she taught at NUCES can be found here:
https://sites.google.com/site/coursesatfast
Her research interests include AI, Computer Vision and Machine Learning. She is also a member of the board of directors of Chalearn
A list of selected publications of Dr. Mehreen is as under:
Design of the 2015 ChaLearn AutoML Challenge Isabelle Guyon, Kristin Bennett, Gavin Cawley, Hugo J. Escalante, Sergio Escalera, Tin K. Ho, Núria Macià, Bisakha Ray, Mehreen Saeed, Alexander Statnikov, Evelyne Viegas. International Joint Conference on Neural Networks, 2015.
First Connectomics Challenge: From Imaging to Connectivity Javier G. Orlandi, Bisakha Ray, Demian Battaglia, Isabelle Guyon, Vincent Lemaire, Mehreen Saeed, Jordi Soriano, Alexander Statnikov, Olav Stetter. Journal of Machine Learning and Research W&CP 11:1-17, 2014.
Machine learning using Bernoulli mixture models: Clustering, rule extraction and dimensionality reduction Mehreen Saeed, Kashif Javed, Haroon A. Babri, Neurocomputing, Vol.119, 2013.
Reverse Engineering Boolean Networks: From Bernoulli Mixture Models to Rule Based Systems Mehreen Saeed, Maliha Ijaz,Kashif Javed,Haroon A. Babri, PLoS ONE 7(12), December 2012.
http://www.plosone.org/article/info%3Adoi%2F10.1371%2Fjournal.pone.0051006
Feature Selection based on Class-dependent Densities for High-Dimensional Binary Data Kashif Javed, Haroon Babri, Mehreen Saeed, IEEE transactions on knowledge and data engineering, Volume 24, Issue 3, March 2012.
Education
Ph.D(Computer Science), University of Bristol, United Kingdom (1999)
M.Sc(Computer Science), Quaid-e-Azam University (QAU), Islamabad , Pakistan (1995)