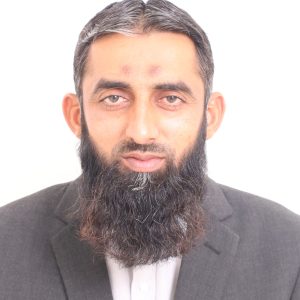 Department of Computer Science
Ext: 214
Mr. Khalid Hussain
Instructor/ RO
Introduction
Khalid Hussain has completed graduation from Hamdard University, Karachi on fully funded ICT R&D Merit Scholarship provided by the ministry of Information Technology Pakistan and nominated for Gold Medal in Computer System Engineering Department. He has participated in various competitions, seminars, workshops and conferences in different universities of Pakistan.
His field of interest are computer architecture, embedded programming and natural sciences but not to limit to only these. He wants to gain diverse experience and ready to accept any challenge for the upcoming trends of IT.
Areas of Interest:
Signal Processing and machine learning.
Education
MS(Electrical Engineering in process), FAST-NUCES, CFD Campus, Pakistan
B.E(Computer Science), Hamdard University, Karachi, Pakistan (2014)